Since the BioTester launched in 2005, CellScale has gone on to develop many more products for mechanical testing and stimulation. In addition, we also design and build custom solutions using our flexible software and control systems.
UniVert
The UniVert is the most versatile and cost-effective mechanical tester for forces up to 200N. It is capable of 3 testing modes and its small footprint and ease of use makes it suitable for customized test setups, high-volume testing, or classroom teaching.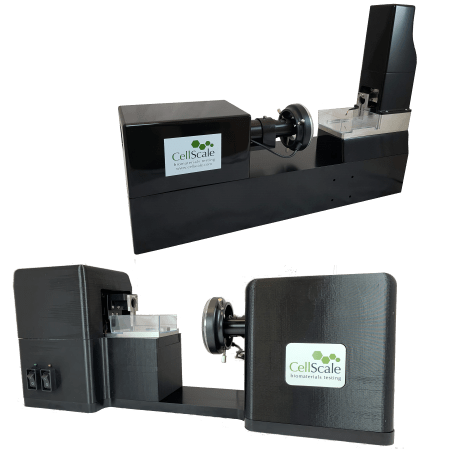 MicroTester
Both versions of the MicroTester are suitable for micro-sized specimens including hydrogels, micro-tissues, and micro-fibers. The MicroTester can achieve force resolution down to 10nN with valuable image feedback and low-cost consumables.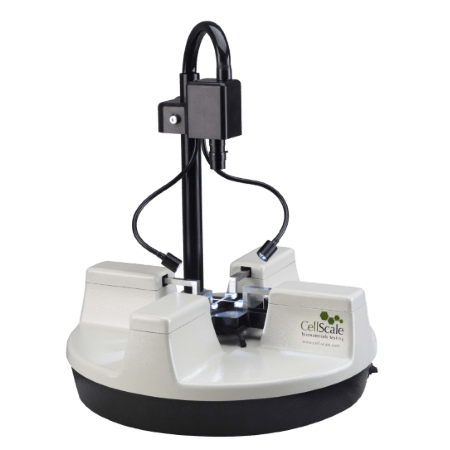 BioTester
The market leader for biaxial testing of biomaterials, the BioTester comes with 4 actuators, high-resolution imaging, a temperature-controlled media bath and 3 specimen mounting options. Available in 2 packages to suit a wide range of applications and budgets
NOT SURE WHAT PRODUCT IS RIGHT FOR YOU?