UStretch
A versatile uniaxial benchtop mechanical tester for biomaterials
The UStretch is not limited to dry, vertical testing with bulky specimen grips.  It is capable of both vertical and horizontal testing in or out of a temperature-controlled media bath.  The system also has a wide range of specimen attachments including screw-driven clamps, spring-loaded clamps, and multi-point puncture grips.
Key Features
High-performance actuator with inline load cell
High-resolution CCD imaging with image-based strain measurement tools
Several attachment options including patented BioRakes for fast and reliable specimen mounting
Integrated temperature-controlled media bath
Fully featured user interface software for simple, cyclic, relaxation, and multi-modal testing with real-time feedback
Specimens & Mounting
BioRake
The patented BioRake attachment system allows specimens to be mounted quickly and precisely.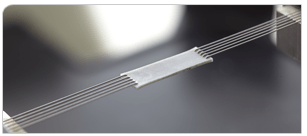 Mechanical Grip
The mechanical grip attachment system facilitates higher forces and test-to-failure.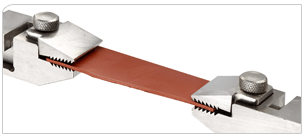 Software
Integrated software makes it easy to specify test protocols, whether simple or complex. Test protocols can be saved and modified. Real-time force and displacement graphing facilitates test validation.
The UStretch software is built on the same platform as the BioTester software.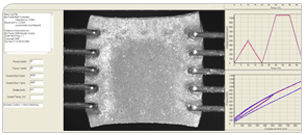 Imaging System
Optional imaging system and analysis software allows images to be analyzed to verify specimen strains and strain uniformity.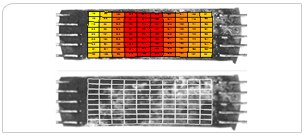 What Our Customers Are Saying
Don't just take it from us, let our customers do the talking!
We started working with the Cellscale UStrech 3 years ago to determine biomechanical properties of eye cornea. The handling of the device is easy and processing acquired data is very convenient. The customer service has been excellent, and they are very helpful.
Intrastromal Application of Riboflavin for Corneal Crosslinking
NOT SURE WHAT PRODUCT IS RIGHT FOR YOU?