MechanoCulture TR
High throughput hydrostatic pressure stimulation
The MCTR provides hydrostatic compression to 9 specimens in individual wells. Pressure up to 500 kPa can be programmed onto the device. The transparent culture wells allow for visual confirmation of correct specimen loading and real-time imaging during the test if desired.  The specimen chamber plate can be sterilized and the system is suitable for long-term cell culture in a laboratory incubator.
Key Features
Hydrostatic compression stimulation for up to 9 culture wells

Pressure-controlled loading up to 500kPa at 0.5Hz

User-friendly interface software for specifying simple, cyclic, and intermittent stimulation protocols for upload to the device controller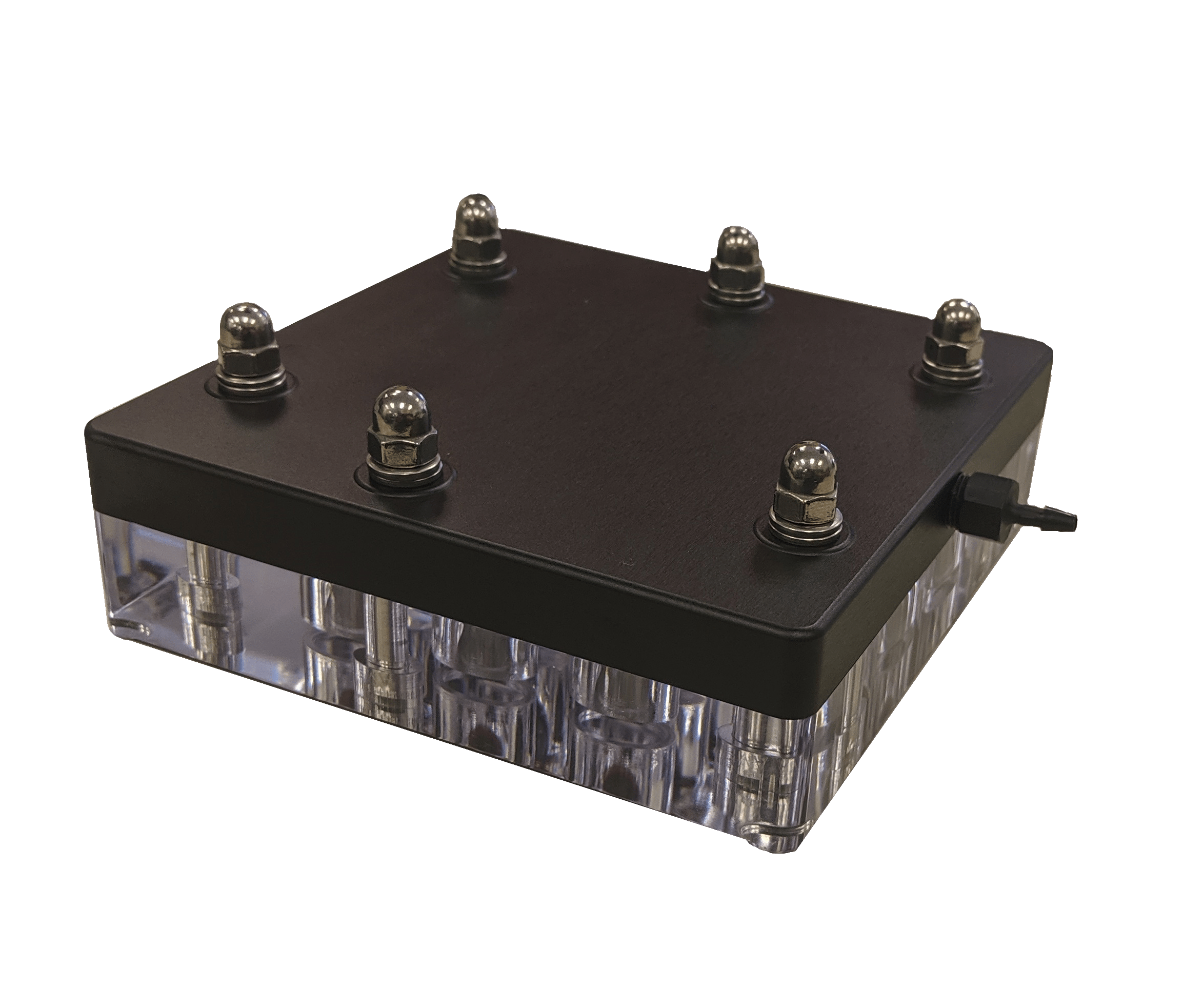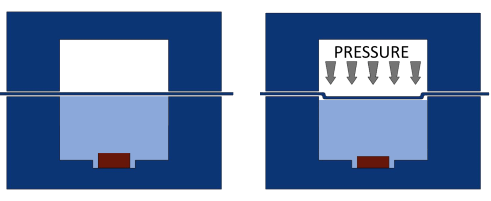 Hydrostatic compression is achieved by filling the culture well to the top with media. Pressurizing the top chamber results in the flexible membrane deflecting downwards to press against the surface of the liquid.
We are using CellScale equipment for the last two years to assess the influence of mechanical stimulation on permanently differentiated and stem cells' fate. The interface is user-friendly, the customer support service is very helpful, the equipment is easy to use and inexpensive, yet precise and robust.
The CellScale MechanoCulture has been a very versatile bioreactor platform for us. It's size and the ability to pre-program the bioreactor conditions results in a cost-effective solution to our bioreactor needs. In addition, the software is intuitive and easy to use. CellScale has been easy to work with and has quickly addressed any issues we have come across.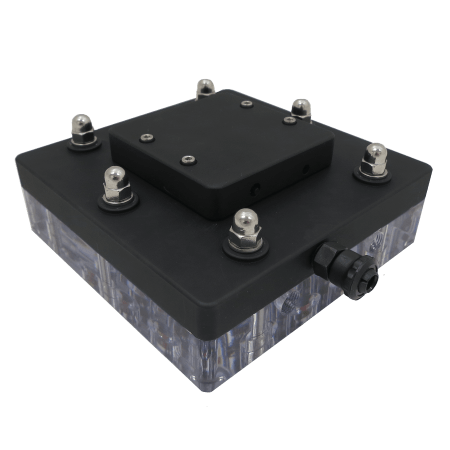 | | |
| --- | --- |
| Dimensions | 14 X 14 X 9cm |
| Weight | 1kg |
| Stimulation Mode | Hydrostatic Pressure Stimulation |
| Configuration | Constructs up to 20mm diameter/width |
| Maximum Pressure | 500kPa |
| Maximum Cycle Frequency | 0.5Hz |
NOT SURE WHAT PRODUCT IS RIGHT FOR YOU?