UniVert Classroom
Hands on mechanical testing of biomaterials
Not only is the UniVert a great research instrument, it is also ideal for use by students in biomaterials and biomechanics labs. The easy-to-use software and interchangeable components make the system ideal to use without the need for extensive training or supervision.
To provide the best possible experience for educators and students, CellScale has developed curriculum and created bundled products containing all the components and materials necessary to run successful student labs.
Key Features
Quality, cost-effective testing in a small package with easy to use software
Complete curriculum including student guide, instructor guide, test fixtures, and test specimens
Complete parts list and simple to follow repair instructions to ensure worry-free operation for years to come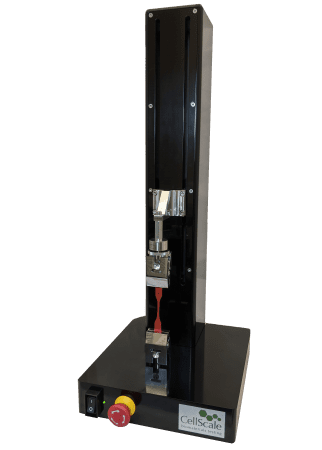 What Our Customers Are Saying
Don't just take it from us, let our customers do the talking!
This year we started using the CellScale UniVert system for our undergraduate biomaterials labs. We were able to contribute to the development of the curriculum and the CellScale staff was helpful and knowledgeable about every aspect of the system. What an incredible experience for both the students, the lab instructors and myself! We contributed to develop laboratory protocols to teach students about biological tissue testing and saw first-hand how all our suggestions were implemented and often improved upon by CellScale staff. The results are new and improved curriculum for our laboratories and many future bioengineering students.
We now have a set of 3 UniVert systems and we are planning on using them for several courses in the future. I would recommend the system for undergraduate teaching labs and independent projects.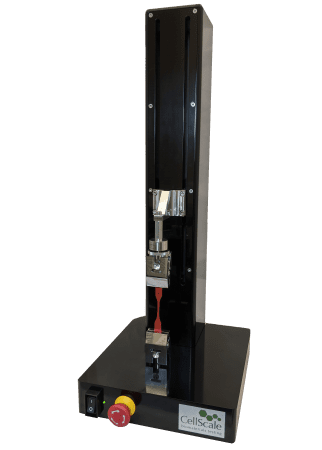 UniVert S
UniVert S2
Dimensions
22 X 22 X 54cm
Weight
8kg
Force Capacity
200N
Available Load Cells
0.5 – 200N
Force Accuracy
0.2% of load cell capacity
Maximum grip separation
300mm
Maximum Velocity
20mm/s
100mm/s
Maximum Cycle Frequency
2Hz
10Hz
Maximum Data Rate
100Hz
500Hz
NOT SURE WHAT PRODUCT IS RIGHT FOR YOU?