MCTX
High throughput uniaxial compression stimulation
The MCTX can uniaxially compress 3-dimensional specimens in 6 independent wells.  A user-specified loading protocol is enacted by the system and the resulting force-displacement data is recorded to determine the stiffness profile of each specimen as a function of time.  The transparent culture wells allow for visual confirmation of correct specimen loading and real-time imaging during the test if desired.  The specimen chamber plate can be sterilized and the system is suitable for long-term cell culture in a laboratory incubator.
Key Features
Compression stimulation of 6 culture wells in a reusable holder.

Displacement-controlled loading up to 2 mm at 2Hz

Simultaneous position measurement on all wells with

1µm

resolution
User-friendly interface software for specifying simple, cyclic, and intermittent stimulation protocols for download to the device controller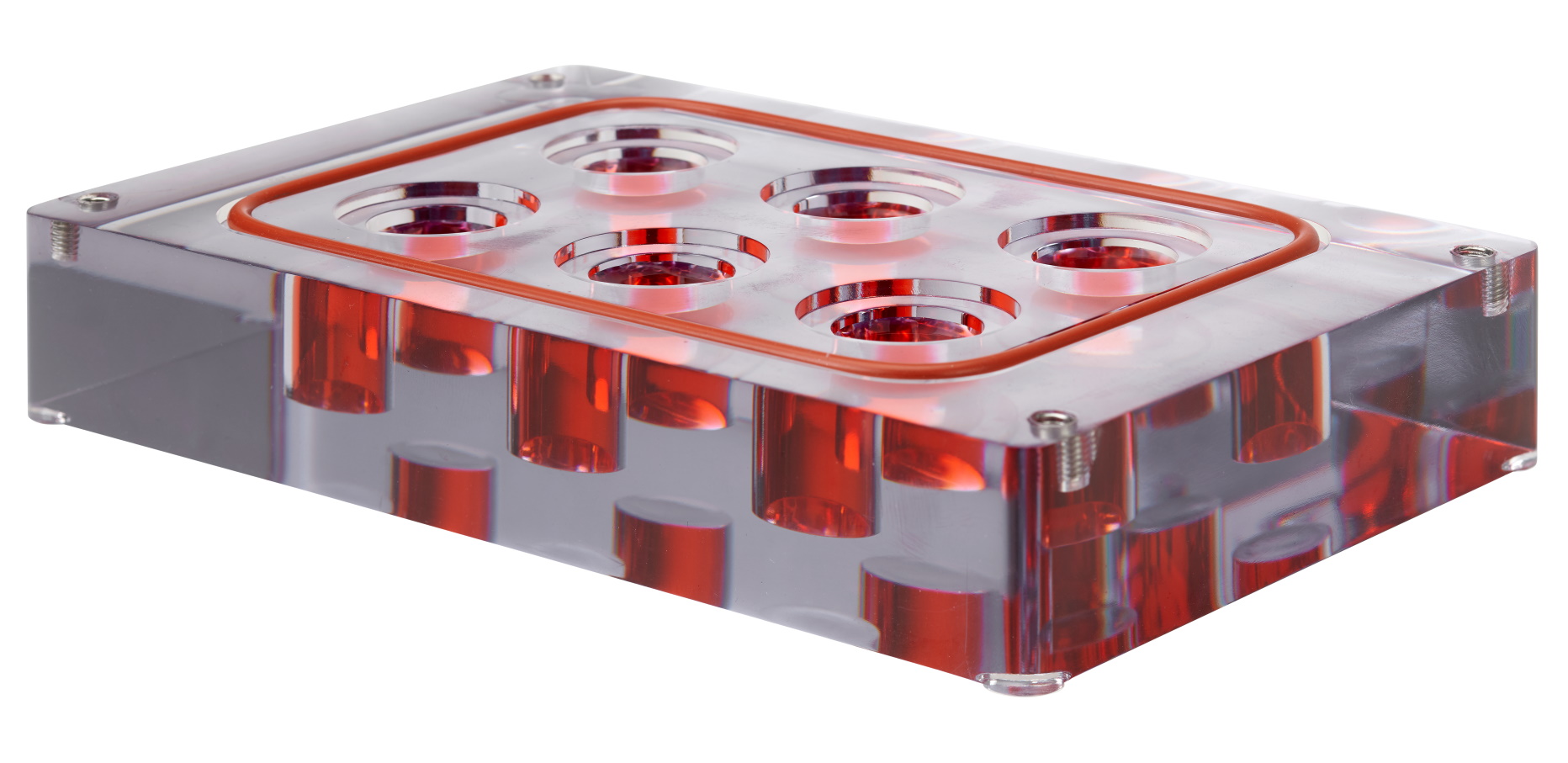 NOT SURE WHAT PRODUCT IS RIGHT FOR YOU?