MechanoCulture TM
High surface area uniaxial stimulation of cell cultures on custom surfaces with real-time imaging.
The MechanoCulture TM uses a unique clamping system to form a flat bottom chamber from a thin membrane.
Cells adhered to this membrane can be stretched according to a user supplied protocol inside an incubator and/or while collecting images using an inverted microscope. A variety of membrane materials and coatings can be used to suit the particular application.
Key Features
Uniaxial stretch of cells cultured on a user-selected flexible substrate
Standard well plate size for compatibility with high-magnification imaging using an inverted microscope
PC-independent operation
User-friendly interface software for specifying simple, cyclic, and intermittent stimulation protocols for download to the device controller
Adhered Cell Monolayer Culture

Possible applications are studying the effect of mechanical stimulation on
cell differentiation
cell alignment
gene expression
production of extracellular matrix
chemical signaling
We are using CellScale equipment for the last two years to assess the influence of mechanical stimulation on permanently differentiated and stem cells' fate. The interface is user-friendly, the customer support service is very helpful, the equipment is easy to use and inexpensive, yet precise and robust.
The CellScale MechanoCulture has been a very versatile bioreactor platform for us. It's size and the ability to pre-program the bioreactor conditions results in a cost-effective solution to our bioreactor needs. In addition, the software is intuitive and easy to use. CellScale has been easy to work with and has quickly addressed any issues we have come across.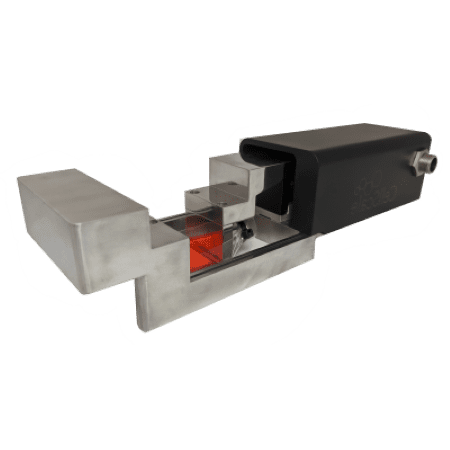 | | |
| --- | --- |
| Dimensions | 30 X 9 X 8cm |
| Weight | 1kg |
| Stimulation mode | Uniaxial tension |
| Configuration | Cell monolayer |
| Culture area | 1 well, approx. 35mm X 45mm |
| Maximum strain | 100% |
| Maximum Velocity | 10mm/s |
| Maximum Cycle Frequency | 2Hz |
| Loading capacity | 30N |
| Media volume/well | appox. 20mL |
NOT SURE WHAT PRODUCT IS RIGHT FOR YOU?